This is a subject that is frequently talked about and of course is important to every college, as well as students and graduates.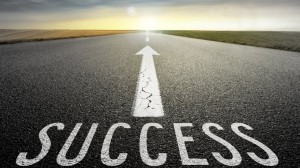 There are many seminars and workshops out there about building a successful practice these days  and I might as well 'cut to the chase' and say that many miss out the over-riding issue which decides whether someone succeeds in practice or not.  It is not the only issue but it is one that is frequently ignored or missed out. The main reason that someone succeeds in practice is that the practitioner has a clear idea of what they are doing and why they are doing it. I would also add another component too, which is their ability to explain these things to the patient. In order to explain things clearly to a patient the practitioner needs to be clear, concise and very confident about the basic principles of homeopathy. For this to happen then the college which trains and educates future practitioners needs to be clear about what they are teaching as well.
I have said many times that there is a lack of clarity and much confusion in the profession these days about what the homeopath is actually doing and treating. I remember an elderly lady who was a homeopath telling me that she wouldn't let students sit in her clinic anymore because she was tired of them asking a patient with excruciating  piles what they dreamt about and yet paying little attention to details of the type of pain, physical modalities and so on.  This is poor homeopathy and will alienate patients from ever returning again. Please don't misunderstand me. I am not saying that dreams are never important. I am saying use common sense and if you are asking these questions then explain to the patient why you are asking them. The important word here is 'appropriopathy' as much as 'homeopathy '.
Our great weakness is our inability to be clear. Simply ask the average class to explain what homeopathy is and sit back and sigh. If we can't explain clearly what it is then what hope do we have of marketing our practice, never mind explaining clearly what we mean by 'energy', 'vital force', 'miasms' and so on. Patients need to know what we are doing and what is happening to them under our treatment.  There can be an arrogance in not explaining this to people. There is still a myth circulating that it is best not to tell the patient what remedy you are giving them. This is really allopathic thinking and not much to do with homeopathy.
If you want a successful practice then rule number one is to go back to the basic principles that you studied in year one and make sure you really understand them. I assume you were taught them! You may have learnt them but understanding the implications of these principles so that theory can move to practice is a little harder. I cannot emphasise this enough.
Secondly, make sure you explain them sensibly. Practice on your own or with a friend. If someone is having an aggravation then please learn to say a little more than 'hopefully it will get better'.
A tip worth mentioning: if when you are experimenting with your explanations you find yourself saying 'hopefully', 'probably' or 'maybe' then please stop and start again.
Once you sort the above matters out then you will find that your patients will get better. They will trust you and feel they are in safe hands. Of course things don't always go the way you think they should but once you get what I am saying you will be able to explain to the patient what is happening and what you plan to do about it. By being clear and honest you will find you have more time to work out what is happening to the patient and therefore what you need to do to get them better.
Finally remember that a successful practitioner is not one who has lots of new patients every week but one who has lots of 'follow ups' with patients who are prepared to work through the process of homeopathic treatment and returning to learn and experience more of it. Sorry to revert back to basic philosophy but I have to say that of course this is difficult for a practitioner who has been falsely taught that homeopathy is about finding the 'right remedy', 'the constitutional picture', 'the essence', the sensation', ' the layer'- the list of varying approaches is  endless, I am afraid to say.
I said 'finally' but of course if folks out there want more, I am happy to write it.  It would be good to have this as an ongoing conversation so whether you agree or disagree let us know your thoughts.
Best Wishes,
Mike.