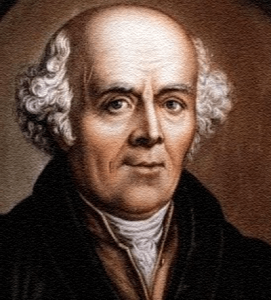 I've always known how to talk to people.  I love hearing their stories.  However difficult their situation was, my sympathy was easily and readily given.  Am I just a nosy busybody? I like to think not and that I was merely practising my consultation skills long before I realised I even wanted to be a homeopath!  Four years ago, I decided to go back to school and study homeopathy and now that I'm nearing the end of the course, I feel like I've been handed a precious gift.  Alongside offering a kind word or practical advice I can offer curative remedies, easing the patient's journey back to health.
Aphorism 1:' The physician's highest and only calling is to make the sick healthy.'
The quote above comes from the version of the Organon edited and annotated by Wenda Brewster O'Reilly.  As a new student, The Organon was a complete struggle of a read, many passages were a total mystery to me, however everything a homeopath needs to know is in there, from advice on taking a case to aggravations to selecting an appropriate dose if we bother to look.  Reminding myself of this was a comforting safety net as I began to take cases of my own.
Remedies have worked well for me over the years, and I've used them successfully for many ailments with my own family.  I could always tell when a one of my children was reacting to a remedy, there was almost always an immediate improvement in their spirits (especially with acute illnesses) and I knew when the remedy had completed its action and they were better because they drove me mad with their hyperactivity!  A mother obviously knows her own children well, but I questioned whether I would be able to transfer these skills when treating patients of my own.  However, treating patients and prescribing myself has been a joy to witness.  Seeing the remedies work their wonder on patients first-hand, observing the improvement in their symptoms and the satisfaction of seeing them leave feeling better cemented the fact that I'd made the right decision 4 years ago.
Aphorism 253: 'When there is an ever-so-slight beginning of improvement, the patient will demonstrate a greater degree of comfort, increasing composure, freedom of spirit, increased courage – a kind of returning naturalness.'
Although apprehensive, I was also eager to begin taking cases of my own and seeing the reactions of each patient to the remedies has been truly astounding; a few have agreed for me to share their stories with you here:
My first case was an air traffic controller by profession, a gentle and caring family man, 50 years old and suffering with chronic fatigue.  He had been diagnosed with leukaemia about 18 months previously and been treated with chemotherapy but recovered well and was in remission.  Chronic headaches, low energy, and a frozen shoulder were among his symptoms.  Years of shift work also meant that he didn't sleep very well and he suffered with periods of insomnia.  There was history of cancer in his family and Carcinosin was prescribed.  His symptoms began years previously and as I took his case history, I worried that I'd bitten off more than I could chew for a first case and that this poor gentleman would need years of treatment; I couldn't have been more wrong.  Within 2 weeks of taking his first remedy, he had joined a local gym and was training or running most days.  He had more energy and was feeling much happier.  When I caught up with him, he had taken 3 ascending doses of the remedy.  After the first one he stated he felt nothing, but the second dose he described as a 'light bulb going on in my head' and the third was 'like the icing on the cake'.  I couldn't have asked for better feedback and coming from someone who knew very little about homeopathy it was insightful.  He continues to improve on the same remedy.
Aphorism 248: 'One should continue in this way as long as the patient continues to sense more improvement without undergoing one or another ailment that he never had in his life.'
During college weekends, students run a clinic (supervised of course by the lecturers).  It was during one of these sessions that I met an extraordinary woman, 6 months pregnant with her 3rd child.  She was suffering with huge anxiety due to two previous traumatic births. She haemorrhaged both times and required emergency blood transfusions in hospital despite having her heart set on natural, home births.  She was generally anxious about the pregnancy but at times this would heighten to a fearful state of panic, indeed one of the first things she said to me was: 'I'm convinced I'm going to die.'  Ordinarily, this would be an alarming statement to be confronted with early on during a conversation, reassuringly my first thought was; that's ok, I have a remedy for that (Aconite).  Although Aconite was prescribed for her acute state of fear, she didn't need to take it because she was also prescribed a general remedy to take daily that covered the totality of her symptoms (including her pregnancy cravings for pastries!) After a month she felt much calmer, her apprehension had been replaced with excitement and she was looking forward to the birth.  Her remedies were continued, and advice given on useful delivery and post-partum remedies.  I didn't see her again but was delighted to receive a picture of her beautiful newborn baby who arrived safely without any complications or interventions.
Aphorism 211:'The preeminent importance of the emotional state holds good to such an extent that the patient's emotional state often tips the scales in the selection of the homeopathic remedy.'
Occasionally, lecturers will make statements that stick in your brain: 'I once prescribed a remedy, and all the patient's past illnesses returned over the course of the following week!'  I remember thinking 'I really hope that never happens to me.'  A little later I met a talented young woman with a list as long as your arm of previous traumas and illnesses despite her young age.  Three months into treatment, although thankfully they didn't all return at once, she had a difficult month dealing with emotions that reminded her of how she had felt previously.  There were two specific episodes of disturbance to her mental health that she could relate these feelings back to and qualified these during the consultation by referencing her age at the time and how it felt the same.  'It reminds me of how I felt when I was 19, etc …..'  She had been severely unwell at the time and the return of these emotions were understandably frightening for her, although a good indication for me that treatment was heading in the right direction.
It highlighted the fact that sometimes patients need educating on homeopathic treatment, especially if they've experienced adverse reactions to allopathic medicine previously.  Homeopathic remedies have no side effects, they cannot make you ill but they can remind you of how you've felt previously, although hopefully with less severe symptoms.  As long as this sensation passes the remedy is working well.  Obviously, it's difficult to pinpoint whether emotional reactions are a return of old symptoms, many things happen during our day to day lives and we cannot predict how a person will react to life's stressors.  This also proved to me that detailed case taking is paramount and fortunately for me she also had a return of an old physical symptom which was much more obvious to spot and steered me in the right direction.
Aphorism 161: 'Such heightenings of the original symptoms of the chronic disease can only come to light at the end of such treatments when the cure is almost or entirely complete.'
Every patient I have met with during my studying has taught me something, and I'm sure this will continue into practice.  Obviously not every case goes according to plan and as in life you take the rough with the smooth.  I confidently took a case of an ambitious young woman and prescribed accordingly and although there was a reaction, she wasn't happy and said she felt no better.  I prescribed again but she still wasn't happy with the outcome although this time asked if she could repeat the remedy.  I advised against it and arranged to see her again to re-evaluate.  Before the appointment, she got in touch to say she felt much better and didn't need any further treatment.  As confident as I was of the remedies I prescribed, something about the whole process was clearly wrong and it was difficult not to take that personally.  It took some time to overcome my own feelings of disappointment and to realise that of course it will happen again, the process of treating someone isn't perfect.  My feelings and judgements of the patient's situation need to remain objective and unprejudiced.
As time passed, I noticed my own behaviour changing, I used to offer some anecdotes of my own during consultations to encourage participation, or so I thought, but soon realised that this was unnecessary and indeed a waste of valuable consultation time.  I discovered that most people given the opportunity to talk about themselves for an hour aren't very interested in you and it quickly felt awkward. My attention became solely focused on the patient and my trust in homeopathy grew.
Aphorism 6: 'The unprejudiced observer observes nothing in each single case of the disease other than the alterations in the condition of the body and soul.'
Hahnemann wrote six versions of the Organon during his lifetime, the last in 1842 a year before he died at 88 years of age.  It is astounding that his teaching is as relevant and useful today as it was almost 200 years ago. I can imagine his students having the same questions that I have had, and his response was to write the Organon.  Being able to relate my cases to his teachings is both comforting and impressive and proof that his methods have stood the test of time.  Jeremy Sherr expresses the sentiment much more eloquently in the foreword to this edition of the Organon.
'Like rays of sunlight travelling to earth, Hahnemann's wisdom shines through the mists of time to illume our way, brighten our thoughts, warm our hearts.  Like the true simillimum, Hahnemann's genius is timeless and his work is as relevant today to all medical practices as it was 200 years ago.'
Homeopathy is the gift that Hahnemann has gave us contained in a treasure chest that is the Organon.