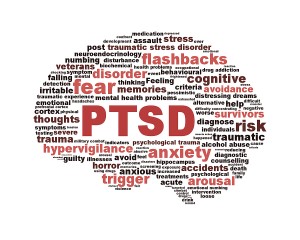 Mike and Kate from CCH recently held and participated in a unique workshop exploring the treatment of trauma using a multi-disciplinary approach. The therapies included homeopathy, massage and cranio-sacral. The aim of the workshop was to open therapists awareness to other therapies and approaches that could complement and improve their own practices.
Here is some feedback on the day from one of the students from CCH:
' On Friday 20th November I was fortunate to have been able to attend the multi-disciplinary course in trauma, hosted by the Bristol College of Massage and Bodywork. We had talks from the representatives of BCMB, the Upledger Institute and out very own Contemporary College of Homeopathy – all of which were fascinating and really not long enough!
I was amazed to learn how massage can be used for not only physical traumas, but also for the emotional traumas one may go through. It was certainly a very eye opening talk by Kathryn, and learning about how our bodies store memories and process them (or not, in some in cases) was very interesting. Kathryn made many valid points during her talk but I must admit the that the one that really stuck with me is that when using massage to help the client to process trauma, especially a mental/emotional trauma, your method has to be client led. Everyone responds in their own way to trauma and as such you need to respect their boundaries and work with what they are comfortable sharing. massage has been used to successfully allow people to re-establish healthy boundaries, as well as releasing the trauma held within our bodies.
An introduction Cranio-Sacral Osteopathy by Caroline from the Upledger Institute followed, and her talk was equally amazing. I have taken my sons to a cranio-sacral osteopath's since they were newborns, and knew of the amazing work done during these sessions. My osteopath has always been very open and tells me exactly what he is doing and how it helps my boy's during their sessions, but I have learned so much more from the talk by Caroline. From a brief history of the therapy to the many more uses for it – many of which I had not even thought of – I sat in my seat and drank in the information. I was especially interested in how little pressure is actually used during the CST sessions, but at the same time knew that really you didn't need much more than that, unless the body called for it. I learned that through tissue memory the body holds into tensions and memories that result from trauma, both physical and emotional, this is easily seen in physical cases (the painful shoulder following a sharp jolt) but how it can manifest in many ways with emotional traumas, resulting in things such as migraines.
Our day of talks was rounded off with a talk from Mike, for the CCH. Mike brought his usual charm to the talk and certainly captivated the audience. I attended the talk with a couple of fellow students, and before Mike started his talk we were discussing which remedies we thought would be mentioned and discussed (and we were pleased to find all those we talked of were mentioned and – clearly we are learning well!) He discussed how we have remedies for the physical traumas – specifically Arnica, Bellis and Hypericum for the physical injuries, as well the emotional trauma remedies – Ignatia , Arnica, Aconite and Nat Mur were the main ones mentioned. He talked about how important it is for the practitioner to match the remedy to the patients symptoms, and the potency to their vital force; we are, after all, giving the remedies to aid their body in processing the trauma and this needs to be done in accordance with Homeopathic principles. Mike did a brilliant job of tying all three of the talks together, and showing how a patient/client-led approach to treating trauma is quite possibly the best way forward, and how all three approached to helping a client/patient cope with the effects of trauma are very much led by what the client is ready to deal with.
All three approaches are based with the same understanding of when it comes to treating trauma, it has to be done in a way that is gentle and we have to listen to and follow what the patient is ready to deal with. Patient-centered and patient-led care would be the best way to describe these approaches. The sessions allow time for patient to process what they are ready to, and provide a safe place to do so. All three of the approached believe that the body and mind have an innate wisdom and knows what it needs to release the trauma, it is our role to ensure that we can facilitate this healing and allow them to beginning, middle and end to the traumatic event, and to develop healthier coping mechanisms where necessary.
I left the BCMB with a renewed understanding of how these different therapies truly are complementary  and how they well can – and do – work together in helping deal with traumatic events but how they can be so often overlooked by  more traditional methods, which is a real shame. We ended the day with putting together ideas for future talks and I would highly recommend attending them if you have the opportunity to do so.'
Like our facebook page – CCH: Contemporary College of Homeopathy – for future events.